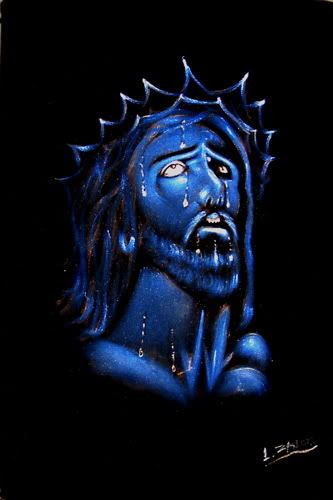 I scraped the bottom of the internet to bring you this.
Black velvet smurfy terminator looking Ecce Homo. Just...there is so much to cover.
CAN YOU SPOT:
Wonky computer eye?
Weird hamster looking teeth in our Lord's mouth?
A sort of reversed image of "Blood like drops of sweat"
Spock-esque forehead?
Devil's tail? Moobs? Or is Our Lord in the fetal position?
I just....mm. I'll need a copy of this in my room in my Mansion in Heaven.
Do they have hoarders in Heaven? Well, if not I'm sure I'll be the first.